Four Outstanding Individuals Named Honorary Members of FarmHouse Fraternity
OKLAHOMA CITY, OKLA. – FarmHouse International Fraternity is pleased to welcome four accomplished men into the Fraternity's brotherhood. The International Board of Directors, the fraternity's governing body, selected Shannon Ferrell, Earl Enix, Keith Talbert and Jacob Wilder as Honorary Members of FarmHouse Fraternity.
"FarmHouse is pleased to welcome Earl, Jacob, Keith and Shannon to our organization," said Christian Wiggins, FarmHouse Fraternity Executive Director. "They represent the finest in their professions and are outstanding members of their communities. We are honored that they have offered to share those talents with our members and look forward to their involvement."
Honorary Membership into FarmHouse Fraternity recognizes men of high character with great professional achievement, who embody the ideals and values of FarmHouse Fraternity. To be eligible for Honorary Membership, a man must be outstanding in agriculture, its related fields or his profession. He must fulfill the objectives and high standards of FarmHouse and he must be a source of inspiration to his peers and colleagues in his personal and professional communities. Such a man is entitled, upon becoming a member, to enjoy the full rights and privileges granted to all members of the Fraternity. 
By granting Honorary Membership to deserving individuals, the International Fraternity seeks to recognize men who embody FarmHouse ideals with the expectation that those men will advance the fraternity and strive to fulfill its mission of building men. 
Ferrell, Enix, Talbert and Wilder were honored during the Fraternity's 51st Biennial Conclave, July 21-24, in Oklahoma City, Okla. 
A closer look at this year's Honorary Members: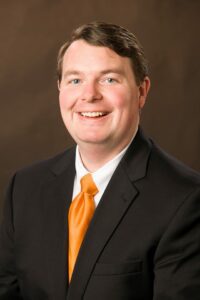 Shannon Ferrell
Shannon Ferrell is Associate Professor in the Department of Agricultural Economics at Oklahoma State University, where he specializes in Agricultural Law.
He grew up on a cattle and wheat operation in Western Oklahoma, and obtained his bachelor's and master's degrees in agricultural economics from OSU before obtaining his Juris Doctorate from the Oklahoma City University School of Law with endorsements in estate planning and business and financial services Law. Shannon spent a number of years in private practice, focusing on agricultural, environmental, energy and corporate law, before joining OSU in the summer of 2007.
As a member of the Department of Agricultural Economics, Shannon holds an extension and teaching appointment. Since joining Oklahoma State University, he has provided over 300 extension seminars and workshops throughout North America with a cumulative audience in excess of nearly 19,000, while authoring over fifty extension publications including serving as lead author on the Farm Transition Workbook. His extension activities encompass all areas of agricultural law, and he also teaches the agricultural law courses at both Oklahoma State University and the University of Oklahoma College of Law. Shannon, his wife Cara and their son, Shawn, live in Stillwater, Okla.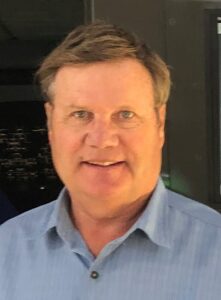 Earl Enix
Earl A. Enix lives in Centennial, Colo., with his wife, Candy. He has two grown children, Cassie and Evan. Earl grew up on the family farm west of Hennessey, Okla., with his mother, father and older brother, Richard. Earl and his family still own the home place as well as a farm east of town. His great grandfather, Samuel B. Rogers homesteaded the east farm in the land run of 1889.
Upon graduating from Hennessey High School in 1973, Earl attended the U.S. Air Force Academy and graduated in 1977 with a bachelors of science in business management. He then went to pilot training at Vance Air Force Base in Enid, Okla., and graduated in July of 1978 (Class 78-07). He had assignments as an instructor pilot at Columbus Air Force Base in Columbus, Miss., from 1978-1981. Then, from 1982-1985 he was assigned to Tinker Air Force Base in Midwest City, Okla., as a pilot on the AWACS (Airborne and Warning Control System) Boeing E-3 Sentry and was deployed to Saudi Arabia, Iceland and Okinawa. During this time, Earl also earned his masters of business administration from the University of Central Oklahoma.
He separated from active duty after this assignment, but continued in the Air Force reserves to complete his 20 years of military service, retiring as a Lieutenant Colonel. In the reserves, Earl was an Admissions Liaison Officer for the Air Force Academy and College ROTC programs as well as the Director of the Northern Colorado division.
Earl was hired by United Airlines in 1985 and began his 34-year career as an instructor and pilot. He flew the Boeing 727, was a 737 Line Check Airman, flew an Airbus 320 and 319 in Denver, Colo. and then the Boeing 787 Dreamliner based in San Francisco, Cali. In total, Earl flew airplanes for over 46 years and has logged over 20,000 flying hours. 
Earl is also the founder and owner of Enix Farms, LLC, established in 2020. Enix Farms breeds registered Angus and Shorthorn cattle. Earl is a lifetime member of the National Angus Association, Colorado Angus Association and Oklahoma Cattlemen's Association. He is a member of the National Cattlemen's Beef Association, Colorado Cattlemen's Association and the American Shorthorn Association. He and his wife have been sponsors of the Golden Trend, an annual Colorado Junior Angus Cattle Show, and has supported the Youth Development Fund for the American Junior Shorthorn Association. Earl was an alternate delegate for the State of Colorado at the National Angus Convention for 2021. Earl is a member of the Sabre Society of the U.S. Air Force Academy Endowment Fund, the Western Stock Show Association, and the Falcon Athletic Club. He is a member of the Blue and Silver Club at the Air Force Academy and a lifetime member of both the Air Force Academy and the University of Central Oklahoma Alumni Associations. Earl established the Enix Family Scholarship in Hennessey in honor of his parents, brother and as a tribute to his ancestry.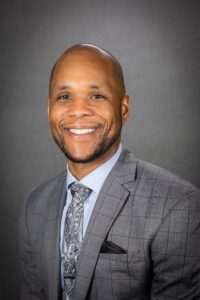 Keith Talbert
Keith Talbert is a native of Kansas and has served in his current position for 5 years as the director of sales for the Oklahoma City Convention and Visitors Bureau.
Keith's responsibilities include overseeing the convention sales staff and monitoring sales efforts. Prior to OKC, Keith served stints at Visit Wichita in Wichita, Kan., and at the Nashville Convention and Visitors Corporation in Nashville, Tenn., both as a convention sales manager.
Keith is a proud Shocker alum of Wichita State University, where he earned a bachelor of business administration in marketing degree and a master of business administration degree. Along with Keith's academic accomplishments, Keith has received industry recognitions as a 30 under 30 by Destinations International, a 40 under 40 by Connect Magazine, and is designated a Certified Meeting Professional from the Events Industry Council.
Keith's hobbies include CrossFit, reading and being active in the OKC community. Interesting tidbits about Keith include serving as an on screen extra for ABC/CMT's Nashville television show and being one of Visit Wichita's social media spokesmen.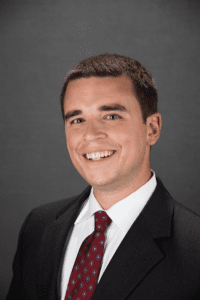 Jacob Wilder
Jacob Wilder is Senior Director of Operations and Communications with the Building Owners and Managers Association of Georgia (BOMA Georgia). In his role, Jacob is responsible for producing the Association's publications, eCommunications, websites, awards programs, technology initiatives and membership recruitment.
As a member of the American Society of Association Executives (ASAE), Wilder earned the Certified Association Executive (CAE) designation in 2016 and earned his Membership Management Certification and Association Management Week (2014) certificate. Wilder also completed the Florida Society of Association Executives (FSAE) Qualified Association Specialist (QAS) certificate program. He also served as chair of ASAE's Young Professionals Committee in 2018, where he helped foster ASAE's online community. Collaborate and works with other members of the committee to develop content for ASAE programming.
As a member of the Georgia Society of Association Executives (GSAE), Wilder serves as chair of the Communications Shared Interest Group and chaired the Emerging Professionals Shared Interest Group, as well as co-chaired in 2015. He was the recipient of the 2015 Sharon Hunt Emerging Leader Award from GSAE. He is a featured speaker for GSAE programs and training.
Jacob is a 2009 graduate of Auburn University, with a degree in public relations. Graduating Summa Cum Laude, his internship work included Providence Baptist Church and Auburn University Office of Communications and Marketing. He specializes in social media, photography, public speaking and event promotion.
Jacob attends Cartersville First Baptist Church where he serves on the AV Team and Men's Ministry and is involved in church-based community service projects. He married his college sweetheart, Meg, and they have two children, Jackson and Lauren.
FarmHouse is unlike any other fraternity, even in its name. That's because we're a brotherhood built around more. We achieve good things together, by living values proven to build great men.
Our organization offers unique, lifelong opportunities for our members to better themselves, their communities, and the world.
FarmHouse is a welcoming home away from home, where students can come together and encourage each other, learn from each other, and enjoy fellowship. 
For over a century, this environment has produced lifelong friendships, and remarkable leaders in a variety of industries and public service, with a fraternity experience members can be proud of for life.
###