Leadership Institute
JANUARY 4-7 2024 | ST. LOUIS, MISSOURI
PURPOSE
---
The FarmHouse Leadership Institute (FLI) has been held in January for over 30 years. Select chapter officers attend this institute at the beginning of their officer term. The program is designed to help chapter officers learn more about their roles, build connections with other FarmHouse members, learn valuable leadership skills, and set strategic goals for their chapter. Facilitated by a team of staff and volunteers, this program is a hallmark of the FarmHouse leadership development experience.
The cost of the program is almost entirely underwritten by the generosity of the FarmHouse Foundation and its donors. 
INSTRUCTIONS TO REGISTER
---
Registration for the FarmHouse Leadership Institute from January 4-7, 2024 opens Nov. 1. Once your chapter elections are completed, follow these steps to register individual officers: 
Proceed to fill out the required fields.

Read through the confirmation email to learn more about travel guidelines
Registration will close on Thursday, November 30 at 11:59 p.m. CT.
AGENDA
---
Chapters are expected to arrive on Thursday, January 4, for check-in/registration between 5-9 p.m. CT.
Each day at FLI typically begins with breakfast at 8 a.m. CT, the first session at 9 a.m. CT, and the day concludes between 9-10 p.m. CT.

The program consists of an assortment of educational speakers, small group conversations with officers of other chapters, learning lab breakouts on various topics, focused chapter planning sessions, brotherhood bonding activities, and group meals.

Chapters will have free time on Saturday evening to get dinner on their own and explore the St. Louis area.
The program will conclude on Sunday, January 7.
PARTICIPANTS
---
These 6 officers are expected to attend the program in St. Louis, Missouri at the St. Louis Marriott Airport from January 4-7, 2024:
President

VP of Finance

VP of Recruitment

VP/Director of Administration

Director of Risk Management

Director of New Member Education
Chapters should take every step possible to ensure the members who will hold these positions in the spring 2023 semester are in attendance. Do not register a replacement unless you have talked with your AD about doing so in advance.
This year FHHQ is excited to invite Chapter Advisors to the Leadership Institute. Advisors will arrive on Friday January 5th, and will attend an all day session Saturday curated to the advisor experience.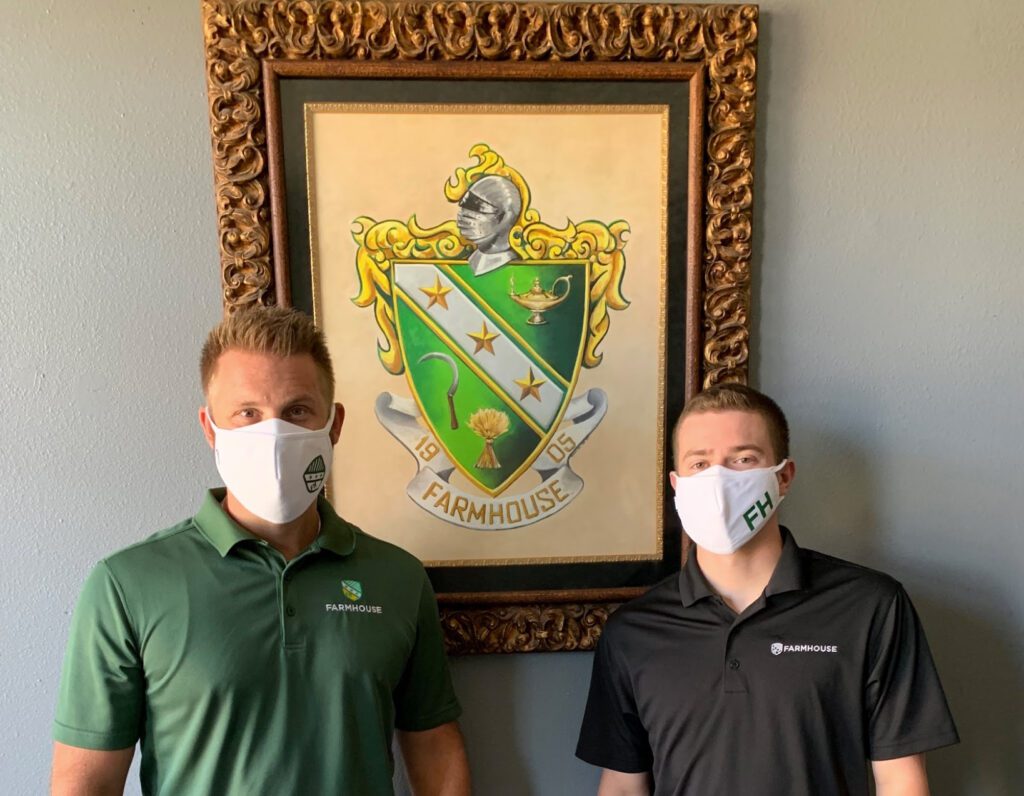 ACCOMMODATIONS
---
FarmHouse Leadership Institute will be held at the Marriott St. Louis Airport Hotel. On-site parking is available for free for all attendees. Although the hotel will need a card for incidentals, the cost of the room(s) is covered by FarmHouse. The hotel is located at:
10700 Pear Tree Lane
St. Louis, Missouri 63134
Check-in will be available after 3 p.m. on arrival day and all members must check out by noon on Sunday. The hotel stay will be double occupancy, meaning there will be two members per room.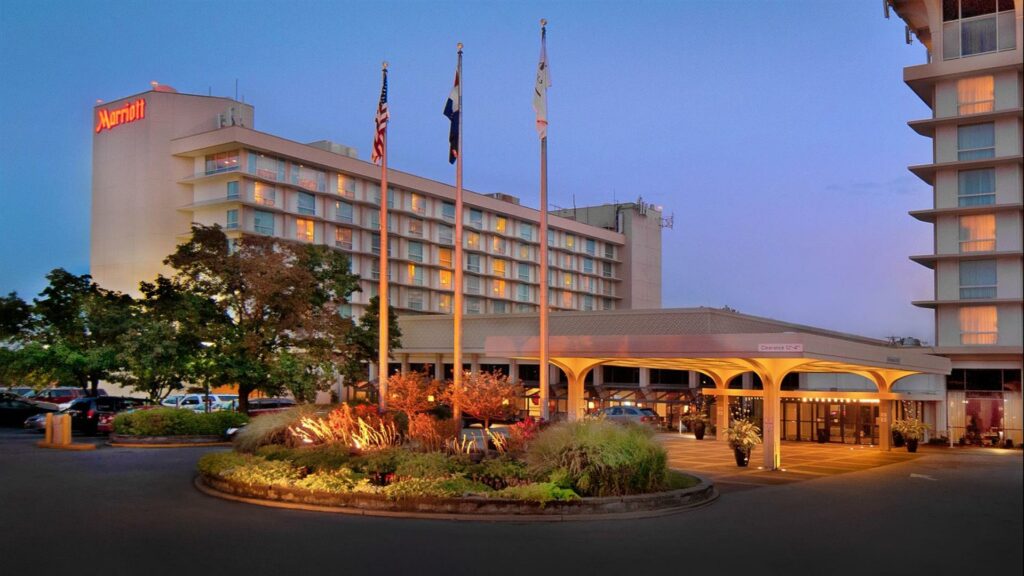 TRAVEL EXPECTATIONS FOR FLI
---
Flights and mileage reimbursements are offered based on the distance chapters travel to St. Louis, MO. from their chapter location. Travel allowances are based on proximity of the chapter to the destination location, based on the shortest reasonable route according to Google Maps. Click "more info" below for details.
Zone 1 – Routes of 1,000 round trip miles or less

Arkansas, Central Missouri, Illinois, Illinois State, Iowa State, Kansas State, Kentucky, Michigan State, Mississippi State, Missouri, Morehead State, Nebraska, Ohio State, Oklahoma State, Purdue, Southern Illinois, Tennessee, Wisconsin-Platteville, Western Kentucky, Wichita State, and Wilmington

Zone 2 – Routes between 1,000 and 1,250 round trip miles

Minnesota and Texas-Tyler

Zone 3 – Routes in excess of 1,250 round trip miles

Alberta, Auburn, Clemson, Colorado State, North Carolina State, North Dakota State, Oregon State, South Dakota State, Tarleton State, Texas Tech, Troy,, Virginia Tech, and Washington State

The chapter's origin location shall be the institution's main address.
Travelers in Zone 1 are reimbursed based on mileage from their institution to the destination, rounded up to the nearest 25 miles.
The rate of reimbursements will be $0.10 per mile

The number of vehicles eligible for reimbursement depends on the number of travelers using a ratio of 4:1 (i.e. 1-4 travelers = 1 vehicle, 5-8 travelers = 2 vehicles)
Travelers in Zone 2 may receive the same mileage reimbursement as Zone 1 OR may receive a flight credit of $75 per traveler in lieu of mileage. Travelers in this zone are responsible for arranging their own airfare. Flights should arrive no later than 4 p.m. CT on Thursday, January 5 and depart no earlier than 3 p.m. CT on Sunday, January 8.
Travelers in Zone 3 are not eligible for a mileage reimbursement. Round-trip airfare will be arranged and paid for by FarmHouse HQ.
Flights will be booked on a main airline (American, Delta, Southwest, or United)

Flights will depart from and return to the closest reasonable airport to the institution. Any exceptions will be handled on a case-by-case basis, provided the cost difference is nominal.

Travelers requesting a particular schedule or route will be responsible for the difference in airfare between the most reasonably-priced itinerary and the special request.
Mileage reimbursements and flight credits will be paid directly to the chapter through Vault. Airline baggage fees, airport parking and mileage to/from your local airport are not reimbursable expenses. These costs are the responsibility of the traveler or chapter. Special circumstances in exception to the policy will be considered by FarmHouse HQ when requested in writing by the chapter/individual.