Power of 7 Seminar
March 11, 2022

-

March 13, 2022
Power of 7 Seminar
MARCH 31-APRIL 2, 2023 | NASHVILLE, TENNESSEE
CHAIRMAN'S MESSAGE
---
Do you remember the last time you visited your chapter, saw a FH brother or met a current undergraduate member? If you're like me, it doesn't matter how much time passes—when I interact with FarmHouse again, I am immediately reminded of what those transformational years did for me.
The young men I meet today remind me of the lessons I learned in FarmHouse. I remember FarmHouse is for a lifetime when I see a brother who has been a loyal friend since college or find out a colleague I have admired for years is also a FarmHouse man. Does this sound familiar?
If it does, I believe you will find the Power of 7 Seminar is an unmatched opportunity to re-connect with FarmHouse. I invite you to attend the Seminar, March 31-April 2, 2023, in Nashville, Tenn., and experience this for yourself.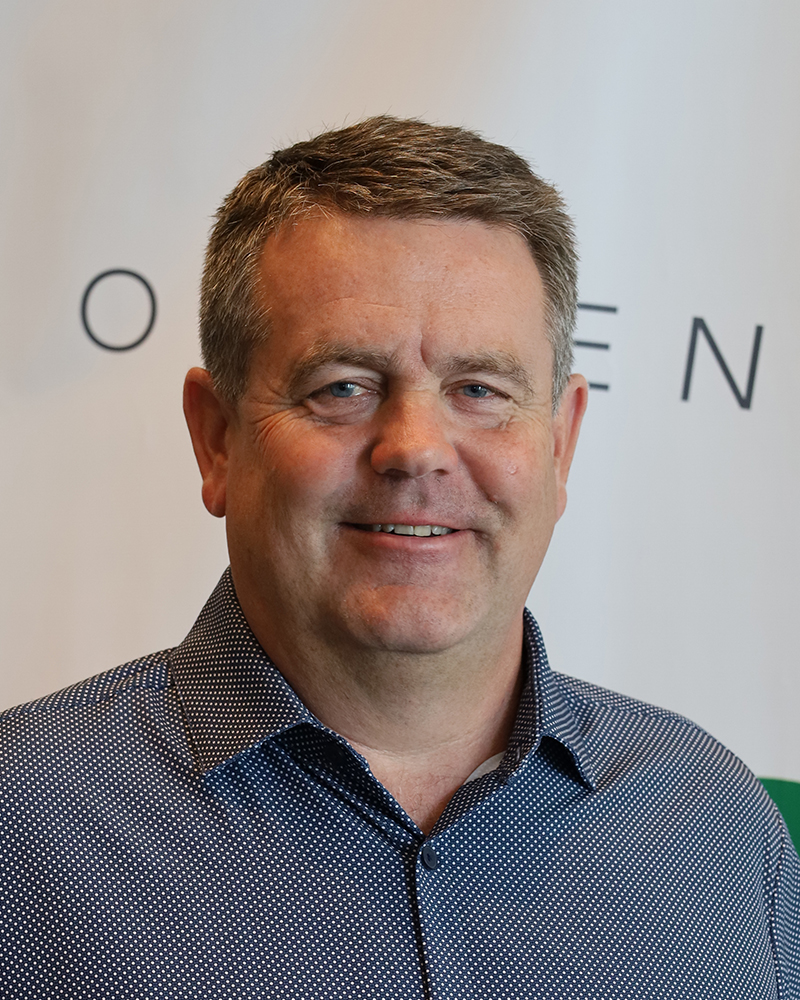 AGENDA
---
Arrival & Departure
Attendees are asked to arrive at the Loews Vanderbilt Hotel in Nashville in time for a welcome reception and dinner at 5:30 p.m. on Friday, March 31. Please plan to join us for the duration of the Seminar, which will end at 11:00 a.m. on Sunday, April 2. 
Friday, March 31
All Day – The Second Seven Alumni (and spouses) and undergraduates arrive. The Foundation Trustees, International Executive Board and Staff will have arrived earlier for their Spring Board Meetings. 
5:30 pm – Welcome Reception in the Green Room at the Loews Vanderbilt Hotel
6:30 p.m. – Welcome Dinner and "Lessons in Leadership" Speaker in the Starstruck Gallery at the Loews Vanderbilt Hotel
Saturday, April 1
8:00 a.m. – Breakfast in Mason's Restaurant at the Loews Hotel
8:30 a.m. – Power of 7 Seminar
The FarmHouse Foundation is blessed with a Board of Trustees who are recognized leaders in agriculture, healthcare, food safety and security, as well as law, real estate, technology and the economy. They will lead us in an informal, interactive discussion on the national and global business climate and economy — forces which not only have an impact on our lives and business, but also on the next generation of FarmHouse men.
12 noon – Lunch
1:00 p.m. – Seminar resumes in the Lyric room
Afternoon – Private Group Tour in Nashville
7:00 p.m. – Seminar Thank You Dinner
Sunday, April 2
8:00 a.m. – Breakfast in Mason's Restaurant
8:45 a.m. – Seminar resumes in the Lyric Room
The seminar continues with what the impact will be on our undergraduate brothers and the Fraternity and Foundation. During the discussion, undergraduates will share their perspective and alumni and spouses will have the chance to share advice with these budding leaders. 
11 a.m. – Power of 7 Seminar concludes
SECOND 7 FOUNDERS
---
The Participants
Membership in The Power of 7 is limited to alumni who give or pledge $10,000 to the FY 2022-23 FH Excellence Fund. In return for their gift, they are invited to attend the dynamic, two-day educational Seminar.
Ten FarmHouse undergraduates, selected from the Fraternity's most outstanding young leaders.
The FH Foundation Trustees, FH International Executive Board members and Staff.
Spouses are welcome and encouraged to attend.
The Program
The Seminar will be an informal forum on the national (and world) business climate and economy. Attendees, who are recognized leaders in their industries, like you, will participate in roundtable discussions about agriculture, education, finance, technology, real estate and other current events.
The closing program will focus on personal development as well as visioning and empowering the Fraternity, the Foundation and especially the undergraduates to continue to build men on today's campuses.
The FH Foundation Trustees, FH International Executive Board members and Staff.
Spouses are welcome and encouraged to attend.
Costs
Your $10,000 investment in the FH Excellence Fund sponsors the attendance of one of the undergraduate attendees, who you will mentor during the weekend.
Your gift also includes two-nights lodging and meals for you and a guest.
The donation to the FH Excellence Fund, as well as all expenses during the Seminar, qualify as tax-deductible gifts to the FarmHouse Foundation.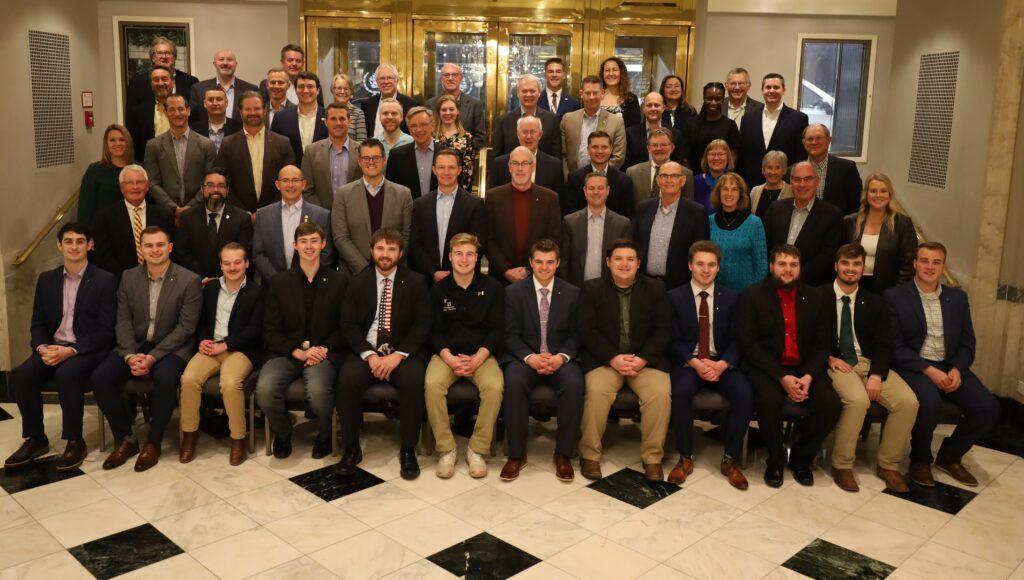 UNDERGRADUATES
---
FarmHouse undergraduates who are juniors and seniors are invited to apply to attend an exclusive weekend of networking, interacting and learning from FarmHouse leaders of U.S. business and industry including agriculture, finance, technology, law and real estate. 
This unique educational opportunity is available to seven of the best and brightest FarmHouse junior and senior undergraduates whose participation is fully-funded by the generosity of alumni attendees!
The following FarmHouse undergraduate members have been selected to attend the 2023 Power of 7 Seminar: 
1. Cross Allen – Kansas State
2. Austin Borchers – Ohio State
3. William Bosch – Minnesota
4. Jayden Brown – Purdue
5. Zealand David – Texas Tech
6. Jack Dobbs – Missouri
7. Connor Domonoske – South Dakota State
8. Ryan Herren – Iowa State
9. Nolan Jackson – Alberta
10. Simon Kroll – North Dakota State
12. Brodee McCormick – Illinois
13. Garrett McKeon – Troy
These young men were chosen for their involvement in FarmHouse, academic performance, outstanding achievements in and out of the classroom, volunteerism and why they'd like to be a part of the Power of 7 Seminar.
The Seminar will begin with a training session for students, along with a welcome reception and dinner on Friday evening. Seminar roundtable sessions will occur all day Saturday and again Sunday morning. We'll also have a chance to relax, explore, and enjoy each other's company. This dynamic Seminar is valued at $1,200 per person, however, there is no cost for those undergraduates selected to attend.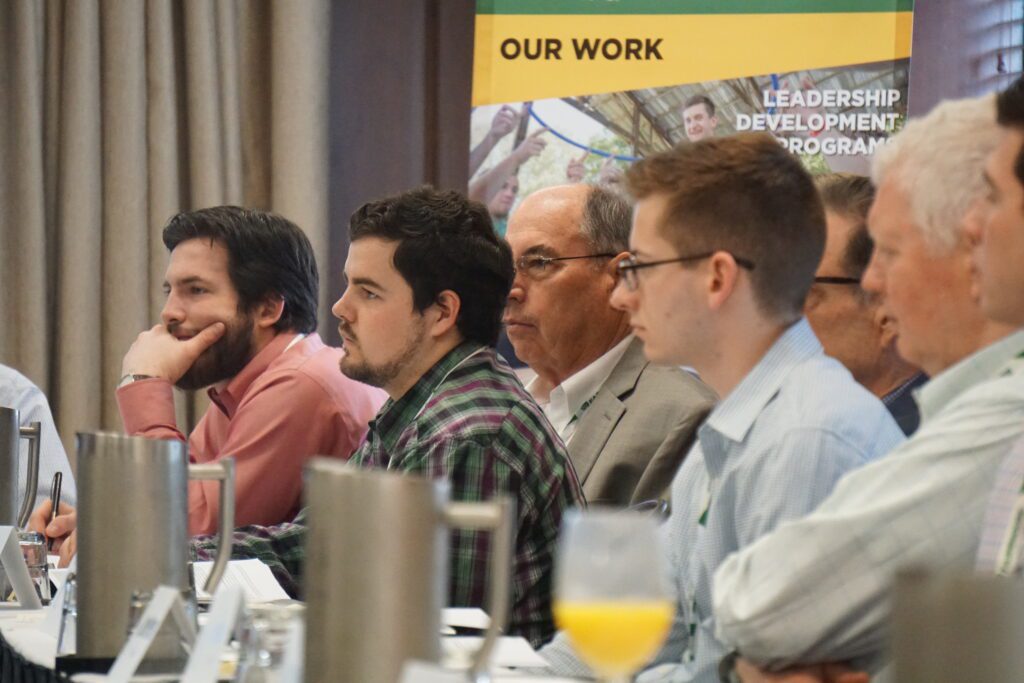 ACCOMMODATIONS
---
There's no place like Music City, and the Loews Vanderbilt Hotel is a four-diamond hotel in the heart of one of the nation's most dynamic destinations. 
The Power of 7 Seminar will be held at the Loews Vanderbilt Hotel in Nashville, which is located across from Vanderbilt University in the West End. The Loews is one mile from Broadway's live music scene and minutes from the city's most renowned attractions, legendary recording studios and concert venues. 
The Loews offers 339 sleeping rooms, coffee shop, fitness center, Ruth's Chris Steakhouse, and southern-infused fare at Mason's restaurant and Mason's Bar. 
Once you secure your seat at the Seminar, hotel reservations will be made in your name. Your tax-deductible Seminar sponsorship includes the meals and two-nights lodging for you and a guest during the Seminar. You are responsible for your own transportation to and from Nashville. 
The room rate of $259 per night plus taxes has been extended for three days prior to the Seminar and three days after for those wishing to lengthen their trip. You will be responsible for paying for your own room for any trip extension. 
The Loews Vanderbilt Hotel
2100 W End Ave, Nashville Tennessee
The Loews Hotel Website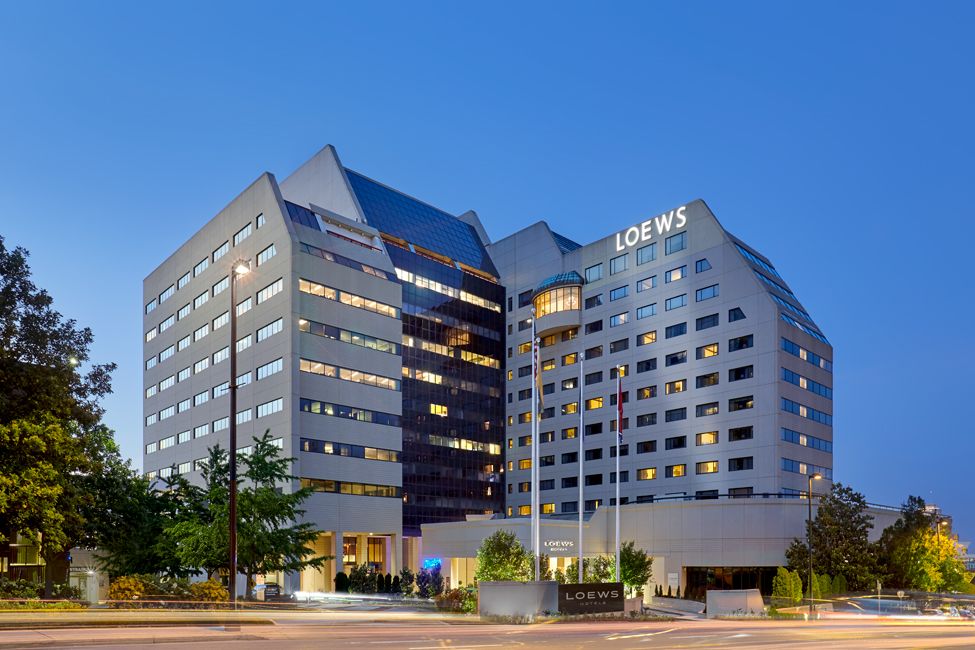 NASHVILLE, TENN. 
---
The 16th Annual Power of 7 Seminar will be held March 31-April 2, 2023, at the Loews Vanderbilt Hotel in Nashville, Tenn. Come see just how Nashville's warm and welcoming Southern hospitality is as unlimited as its vibrant music scene.
Local Attractions
Creativity is the heart and soul of Music City and there's never a shortage of inspiring things to do. From new sounds that fill our speakers to old songs that fill our hearts, Nashville has the musical attractions to honor both past and present. Even Nashville's creative community spills out into an art scene filled with art galleries, theaters, and performance stages. Step back into time to learn about Nashville's history or explore a Nashville museum to discover artifacts, memorabilia, and more. From music, culture, and the arts to food, sports, and shopping, there is an "only in Nashville" experience waiting for you.

Traveling to Nashville, Tennessee
Air transportation is available through Nashville International Airport (BNA), which is 9.6 miles and 21 minutes from the hotel. The hotel does not offer airport transportation, however, Ubers and Lyfts are easy to find or they have a taxi service. You will not need a car for the weekend, unless you prefer to rent one or plan to drive to Nashville, Tenn.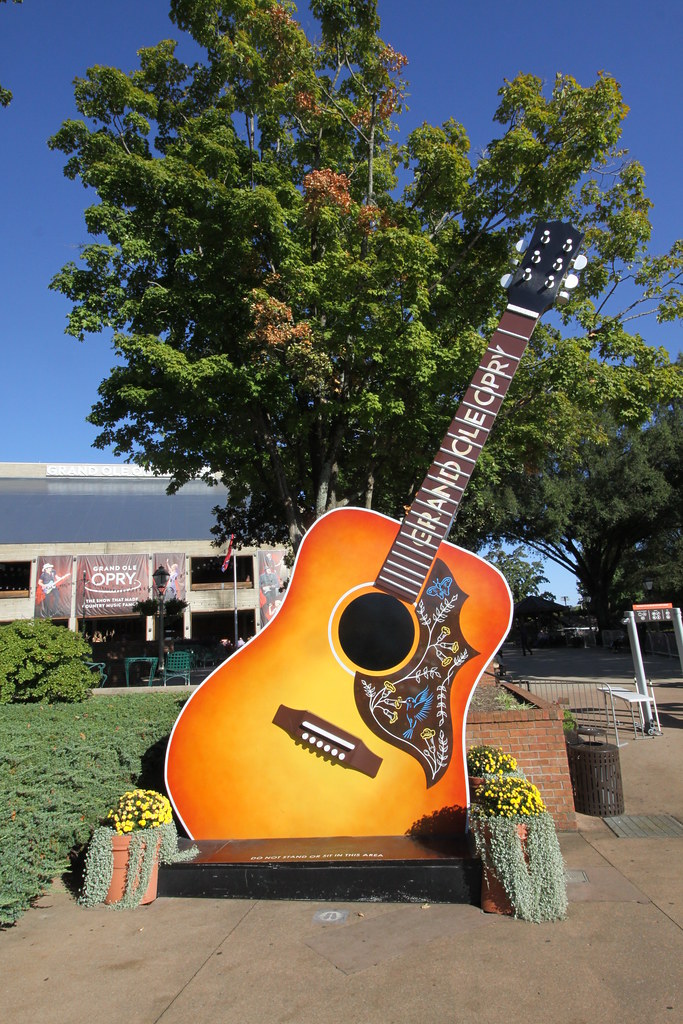 CONTACT
---
For more information about the Power of 7 Seminar, please contact Allison Rickels.
Allison Rickels, CFRE 
Foundation Executive Director and CEO
(816) 891-9445