Power of 7 Seminar
February 23-25, 2024 | Dallas, Texas
CHAIRMAN'S MESSAGE
---
Do you remember the last time you visited your chapter, saw a FH brother or met a current undergraduate member? If you're like me, it doesn't matter how much time passes—when I interact with FarmHouse again, I am immediately reminded of what those transformational years did for me.
The young men I meet today remind me of the lessons I learned in FarmHouse. I remember FarmHouse is for a lifetime when I see a brother who has been a loyal friend since college or find out a colleague I have admired for years is also a FarmHouse man. Does this sound familiar?
If it does, I believe you will find the Power of 7 Seminar is an unmatched opportunity to re-connect with FarmHouse. I invite you to attend the Seminar, February 23-25, 2023, in Dallas, Texas, and experience this for yourself.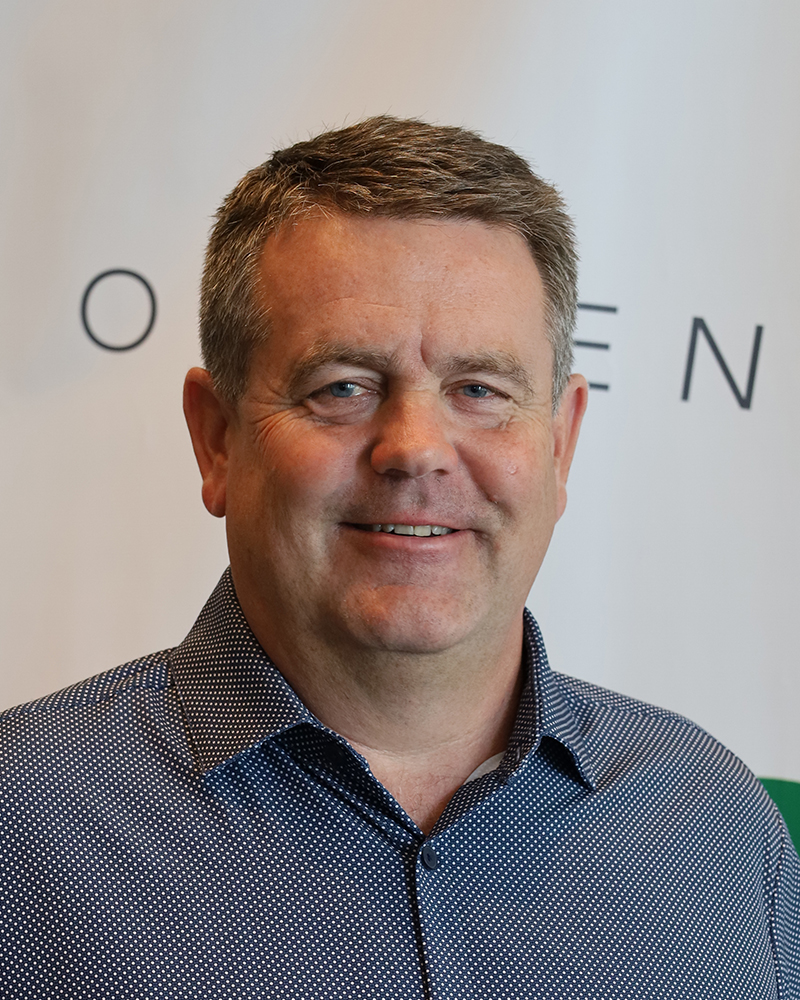 AGENDA
---
Arrival and Departure 
Attendees are asked to arrive at the Adolphus Hotel in Dallas, Texas just in time for a welcome reception and dinner at 6:30 p.m. on Thursday, February 22. Please plan to join us for…
Friday, February 23
All Day – The Power of 7 Alumni (and spouses) and undergraduates arrive. The Foundation Trustees and Staff will have arrived earlier for their Spring Board Meeting. 
5:30 pm – Welcome Reception in the Governor's Ballroom Foyer (19th Floor) at the Adolphus Hotel 

6:30 pm – Welcome dinner with area alumni and "Lessons in Leadership" Speaker in the Governor's Ballroom (19th Floor)
Saturday, February 24
8:00 a.m. – Breakfast in the John Neeley Bryan Room at the Adolphus Hotel 

8:45 a.m. – The Power of 7 Seminar begins in Sam Rayburn Room
The FarmHouse Foundation is blessed with a Board of Trustees who are recognized leaders in agriculture, healthcare, food safety and security, as well as law, real estate, technology and the economy. They will lead us in an informal, interactive discussion on the national and global business climate and economy — forces which not only have an impact on our lives and business, but also on the next generation of FarmHouse men.
12:00 p.m. – Lunch in John Neeley Bryan Room

1:00 p.m. – Seminar resumes in the Sam Rayburn Room

Afternoon – Private Group Tour of the Sixth Floor Museum at Dealey Plaza

7:00 p.m. – Seminar Thank You Dinner and Special Remarks 
Sunday, February 25
8:00 a.m. – Breakfast in the John Neeley Bryan Room
8:45 a.m. – Seminar resumes in the Sam Rayburn Room
The seminar continues with what the impact will be on our undergraduate brothers and the Fraternity and Foundation. During the discussion, undergraduates will share their perspective and alumni and spouses will have the chance to share advice with these budding leaders. 
11 a.m. – Power of 7 Seminar concludes
SECOND 7 FOUNDERS
---
The Participants
Membership in The Power of 7 is for alumni who give or pledge $10,000 to the FY 2023-24 FH Excellence Fund. In return for their gift, they are invited to attend the dynamic, two-day educational Seminar weekend.
Ten FarmHouse undergraduates, selected from the Fraternity's most outstanding young leaders.
The FH Foundation Trustees, FH International Executive Board members and Staff.
Spouses are welcome and encouraged to attend.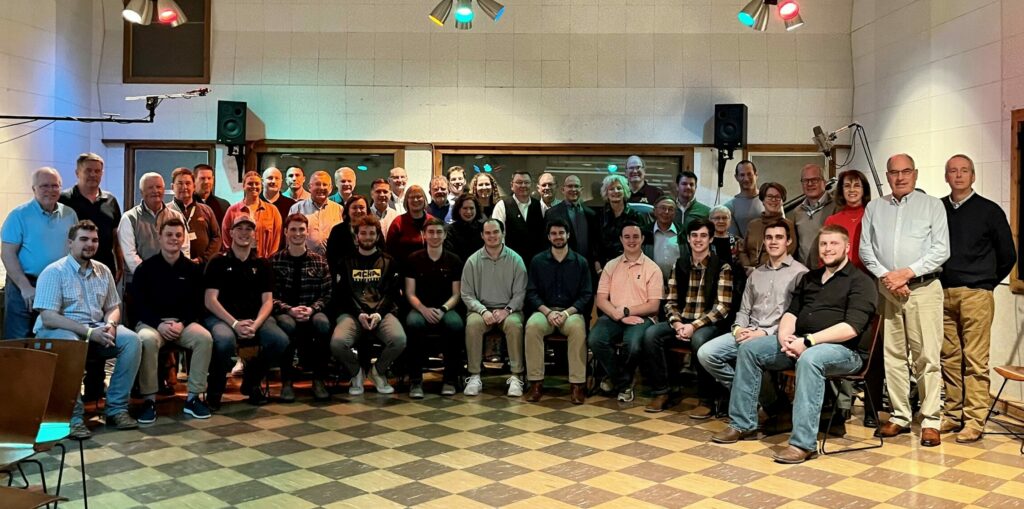 The Program
The Seminar will be an informal forum on the national (and world) business climate and economy. Attendees, who are recognized leaders in their industries, like you, will participate in roundtable discussions about agriculture, education, finance, technology, real estate and other current events.
The closing program will focus on personal development as well as visioning and empowering the Fraternity, the Foundation and especially the undergraduates to continue to build men on today's campuses.
The FH Foundation Trustees, FH International Executive Board members and Staff.
Spouses are welcome and encouraged to attend.
Costs
Your $10,000 investment in the FH Excellence Fund sponsors the attendance of one of the undergraduate attendees, who you will mentor during the weekend.
Your gift also includes two-nights lodging and meals for you and a guest.
The donation to the FH Excellence Fund, as well as all expenses during the Seminar, qualify as tax-deductible gifts to the FarmHouse Foundation.
UNDERGRADUATES
---
FarmHouse undergraduates who are juniors and seniors are invited to apply to attend an exclusive weekend of networking, interacting and learning from FarmHouse leaders of U.S. business and industry including agriculture, finance, technology, law and real estate. 
This unique educational opportunity is available to seven of the best and brightest FarmHouse junior and senior undergraduates whose participation is fully-funded by the generosity of alumni attendees!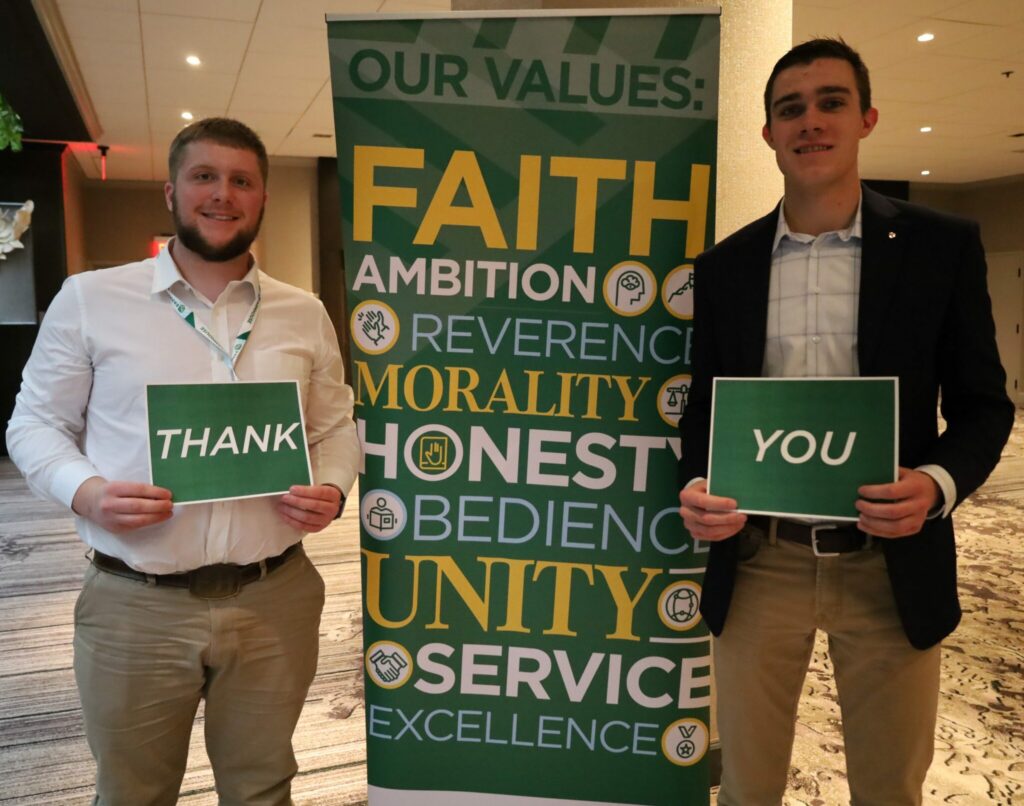 The Seminar will begin with a training session for students, along with a welcome reception and dinner on Friday evening. Seminar roundtable sessions will occur all day Saturday and again Sunday morning. We'll also have a chance to relax, explore, and enjoy each other's company. This dynamic Seminar is valued at $1,400 per student, however, there is no cost for those undergraduates selected to attend.
ACCOMMODATIONS
---
Since opening in 1912, The Adolphus has served as a Dallas icon and historic landmark hotel in its downtown district. Handbuilt by European craftsmen in the early 20th century, The Adolphus was the passion project of Anheuser-Busch co-founder Adolphus Busch. The German immigrant had made his brewing fortune in St. Louis throughout the late 1800s but saw Dallas as the city of the future. He began investing in the booming Texas real estate market in the early 1900s. In 1912, he debuted the city's first luxury hotel, modeling the building on a Germanic castle, only taller: The 22-story tower remained the state's tallest building for a decade. The hotel has welcomed many esteemed guests including U.S. presidents and British royalty. The hotel is managed by the Autograph Collection Hotels, a division of Marriott.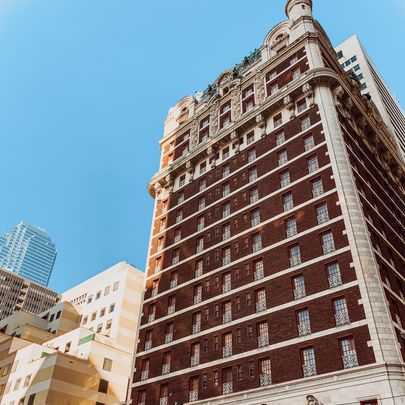 The hotel offers a 24-hour fitness center, spa, rooftop pool, barber shop and a gift shop. They have a coffee shop, French Room Bar, City Hall Bistro, Social Lobby, Rodeo Bar and give-star dining and tea in their French Room. The Adolphus Hotel is across the street from the new AT&T Discovery District and near the flagship Neiman Marcus store. There are several museums, shops and restaurants within walking distance of the hotel.

Room Rate: $229 per night (plus taxes)
Internet: complimentary in sleeping rooms
Resort Fee: has been waived ($25 per night)
Hotel Address: 1321 Commerce Street, Dallas, Texas 75202
Phone: (214) 742-8200
Once you secure your seat at the Seminar, hotel reservations will be made in your name. Your tax-deductible Seminar sponsorship includes the meals and two nights lodging for you and a guest during the Seminar. You are responsible for your own transportation to and from Dallas. 

The Foundation Staff will make your hotel reservations – we need the days you will need a room by February 1, 2024. Spouses are welcome and encouraged to attend. You will be responsible for paing for your own room if you are not a Seminar sponsor. The Hotel has also extended this rate for 3 days prior and 3 days following if you would like to extend your stay. You will be responsible for paying for your own room for any trip extension. 

The Adolphus Hotel
1321 Commerce Street
Dallas, Texas 75202 
The Adolphus Hotel Website
DALLAS, TEXAS
Join the celebrated heritage of Dallas hospitality at The Adolphus Hotel. Since its opening in 1912, The Adolphus has served as a Dallas icon and an integral part of the city's history and culture. The 17th Annual Power of 7 Seminar will be held February 23-25, 2024, at the Adolphus Hotel in Dallas, Texas. 
---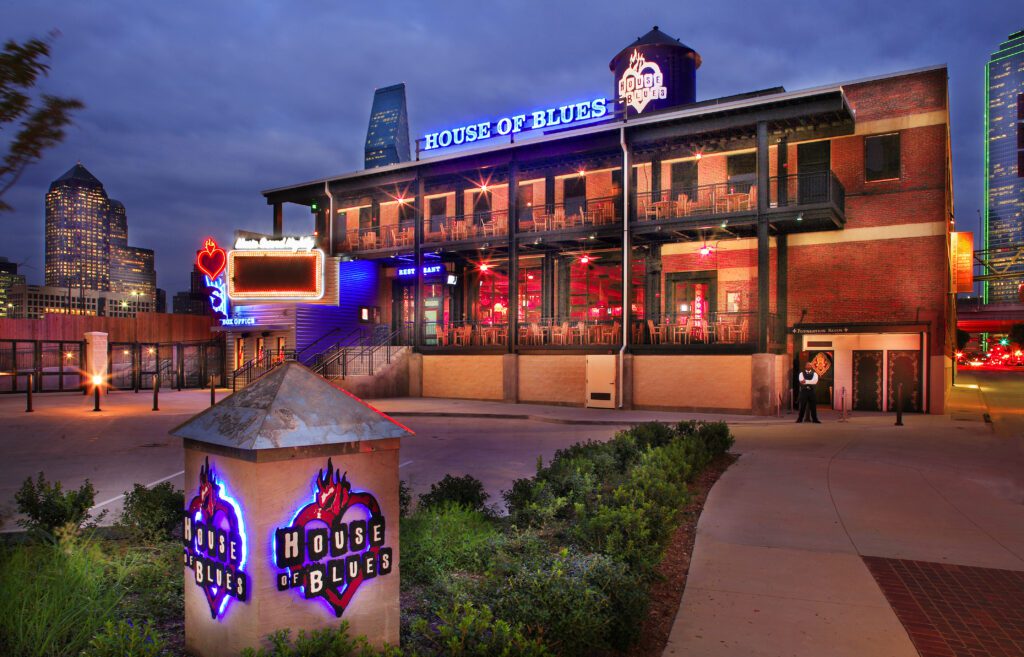 Local Attractions
The Adolphus is at the center of Dallas' rich cultural scene. With so many things to do in our great city, we've compiled a list of the best cultural sites, and more, in downtown Dallas!
From the classics like Reunion Tower and Perot Museum of Nature and Science, to new experiences in must-see spots like Trinity Groves and the Design District, there are endless ways to fill a trip to Dallas. Check out the nation's largest urban arts district, world-class shopping, the mouth-watering cuisine from countless restaurants and eateries, beautiful green spaces, outdoor trails, and live entertainment in our distinct neighborhoods, each with their own compelling vibe.
Traveling to Nashville, Tennessee
Air transportation is available through Dallas Love Field (DAL) and Dallas/Fort Worth International (DFW). The hotel is 7 miles (20 minutes) from DAL and 20 miles (30 minutes) from DFW. The hotel does not offer airport transportation, however, Ubers and Lyfts are easy to find or they have a taxi service. You will not need a car for the weekend, unless you prefer to rent one or plan to drive to Dallas, Texas. For those driving, the hotel offers valet parking at $55 per night. The hotel has a courtesy car available for guest use within a 2-mile radius of the hotel on a first-come-first-serve basis. 
CONTACT
---
For more information about the Power of 7 Seminar, please contact Allison Rickels.
Allison Rickels, CFRE 
Foundation Executive Director and CEO
(816) 891-9445