Awardees Honored At 51st Biennial Conclave
OKLAHOMA CITY, OKLA. — During the 51st Biennial Conclave held July 21-23 in Oklahoma City, Okla., FarmHouse International Fraternity recognized several alumni, alumni associations and individuals who have had an impact on FarmHouse and the fraternal industry. These awards included the Association Awards, the Barnes Award for Interfraternalism and the Claude B. Huchison Award. 
Outstanding Associations Awards
In 2021, FarmHouse rebooted its alumni engagement efforts. In partnership with association leaders, the Fraternity revised our association dues model and rolled out a new suite of services to better foster alumni engagement. Conclave marks our biennial opportunity to honor  association achievement. 
Those receiving awards and recognition include:
Outstanding Association Communication Award

– Minnesota Association

Outstanding Association Event Awards

– Kansas State Association Centennial Celebration and Auburn Association Founders' Day event

Outstanding Association Leader

– Matthew Dahle

Outstanding Association Award

– Kansas State Association
Barnes Award for Interfraternalism
The Barnes Award for Outstanding Interfraternalism is given to individuals who have made a significant impact to the large fraternal movement. FarmHouse's International Executive Board established this award in 2012 in honor of Rick D. Barnes (Texas Tech 82) for his long-time service and professional work for the interfraternal community. It is not exclusively given to a member of FarmHouse, but rather to those who have contributed to the larger sorority and fraternity community. 
"Rick Barnes set the standard for interfraternal involvement," said Christian Wiggins, Fraternity Executive Director. "Mark Timmes and Todd Shelton serve the Greek community with that same level of commitment. Between them they have more than 70 years of service to the fraternity movement. FarmHouse has been the beneficiary of their leadership, both directly and indirectly. Appropriately, they now join nine other individuals who have been named as Barnes Award honorees."
Learn more about each of these men below:
2021 – Todd Shelton
Todd Shelton has a breadth of experience as an award winning interfraternal communicator and volunteer. Most recently, he served as the Chief Communication Officer at the North American Interfraternity Conference where he worked to advance the brand of fraternity, created and implemented industry-wide response protocols and resources, and directed the communication strategy for the NIC. He co-led the public relations efforts of Stand Up To Harvard, the litigation and campaign that resulted in Harvard dropping sanctions against students who were members of fraternities and sororities. Shelton has served in several volunteer roles including past President of the Fraternity Communications Association and Assistant Executive Director of the Southeastern Interfraternity Conference. He is a member of Kappa Alpha Order and a Tennessee native living in Indianapolis, Ind.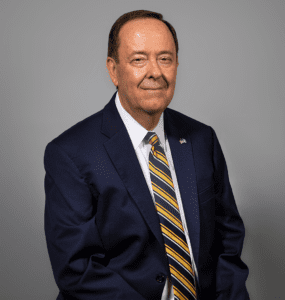 2022 – Mark Timmes
Mark E. Timmes is the Chief Executive Officer of Pi Kappa Phi Fraternity, having served in that role since 1994. He was initiated into the Alpha Epsilon chapter at the University of Florida in 1976 and served as Chapter President and IFC President. He is a member of the University of Florida Hall of Fame. Mark has served as President of the Fraternity Executives Association and currently serves on the North-American Interfraternity Conference (NIC) Governing Council board and as its Treasurer. He will be concluding 28 plus years of service in his position with his planned retirement this July 31, 2022. He was recently recognized with the NIC Gold Medal, the interfraternal industry's highest honor for his service to the interfraternal community and the Fraternity Executives Association's Distinguished Service award.
Claude B. Huchison Award
In 2018, the Fraternity recognized there was an opportunity to add an award for a much needed area – long tenure in volunteer service or completion of a significant period of volunteer service. The IEB gave considerable thought to what to name the award and settled on the Claude B. Hutchison Award for Meritorious Service. The naming seemed appropriate given Brother Hutchison's role as the Fraternity's first Board President, elected in 1917, serving eight years – the only president to do so. He was also a role model outside the Fraternity having served as the Dean of Agriculture at California Davis, as well as Nevada Reno, and was the Mayor of Berkeley, Calif. after his academic career ended.This recognition is the Fraternity's second highest recognition for an alumnus, second only to the Master Build of Men honor. 
For the second time, FarmHouse has named a class of Claude B. Hutchison Award recipients. This group of men continue to set the bar high for achievement needed to receive this recognition. FarmHouse is thankful for their tireless service and their unwavering commitment to building men.
Learn more about each of these men below: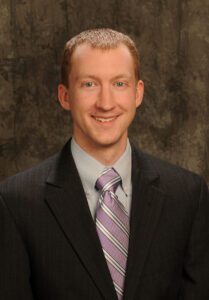 Clint Blaes (Kansas State 2005)
Clint Blaes has served as Director of Communications for Kansas Attorney General Derek Schmidt since 2013. Prior to serving in that position, he served as Public Information Officer for the office. He also managed Schmidt's successful reelection campaign in 2014. Blaes began his career in Washington, DC, serving multiple roles in the office of U.S. Senator Sam Brownback, including Legislative Aide for agriculture, energy and environmental policy. Blaes earned a degree in Agricultural Communications and Agricultural Economics from Kansas State University, graduating in 2008. During his time at K-State he served as President of the Kansas State FarmHouse Chapter.
Blaes recently concluded 10 years of service on the Kansas FarmHouse Association Board, serving as Treasurer for nine of those years. In his free time, Blaes continues to do volunteer work for Kansas FFA, and is active in his church's music program.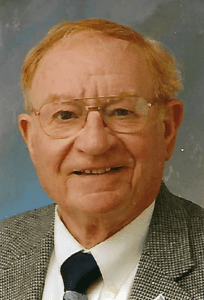 Ellsworth Christmas (Purdue 1955)
Ellsworth Christmas grew up on a farm in southwestern Indiana.  Upon graduating from high school, he enrolled at Purdue University in the school of agriculture.  In the summer of 1954 he was invited to pledge the FarmHouse Fraternity and was initiated in 1955.  Following graduation with a B.S. degree in 1958, Ellsworth taught high school vocational agriculture for two years before returning to Purdue for graduate studies and received his M.S.in 1961 and Ph.D. in 1964. 
In 1964, Ellsworth joined the Purdue faculty as a teacher in a cooperative program at Vincennes University and as an extension specialist in Southwestern Indiana. From 1969 to 1974 he served with the Purdue-Brazil Project in Vicosa first as a forage specialist completing his assignment as Chief of Party.  Following his return from Brazil, he served 15 years as the Assistant Director and Agriculture and Natural Resources Program Leader for the Cooperative Extension Service.  In 1989 Ellsworth returned to the Agronomy Department as an Extension Specialist related to the production of soybeans, canola and small grains.
His career service activities include representing the Purdue Cooperative Extension Service for more than 25 years on both the State Soil Conservation Board and the USDA State technical Committee.  He has served on the Purdue Ag Alumni Association since 1983 and as secretary of the Board for 25 years.  
Ellsworth has volunteered for 45 years at the Ag Alumni Association's Pioneer Farm and Home Show at the Indiana State Fair, where he uses old woodworking tools to make hand split shingles and fence rails.  He is also an active participant in the restoration of the Association's many antique artifacts.  He also operates the Pioneer Village smokehouse.  This year marks the 48th year that he has served as a member for the Purdue FarmHouse Board of Directors, 45 of which he was the treasurer.  Ellsworth is also active in Lafayette's Immanuel United Church of Christ where he served two terms as trustee.
As a hobby, Ellsworth restores, repairs and builds furniture.  He has made more than 50 sets of children's furniture consisting of a table and four chairs for children 18 months to 6 years of age.  These have been given to relatives, churches, hospitals, friends or to benefit events.
He has received numerous awards during his career including the FarmHouse Doane Award as a senior in the Purdue FarmHouse Chapter, the Frederick L. Hovde Award of Excellence in Education to Rural People of Indiana, the Epsilon Sigma Phi North Central Region's International Service Award and the Distinguished Education Alumni Career Achievement Award from the Purdue College of Education for dedication to the best educational practices, exemplary research and assistance to colleagues throughout the world.  In 1988 he was named a Sagamore of the Wabash by Indiana Governor Robert Orr and in 1998 the FarmHouse Fraternity named him a Master Builder of Men.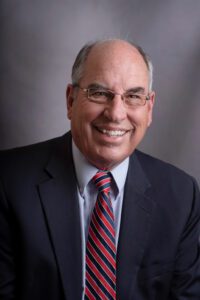 Jim Hendrix (Colorado State 1972)
Jim was initiated into FarmHouse in 1972 at Colorado State University. He served six years on the FarmHouse Foundation Board of Trustees, including three years as Finance Chairman, finishing last November.
Jim is the founder and former CEO of Progressive Agricultural Management, Inc. Today, he serves as Chairman of the Board and his son Ben is the successor CEO. Pro-Ag is one of the largest irrigated organic farms in America, producing alfalfa, corn, peas for the organic dairy industry and organic popcorn. In addition, Jim and his business associates in Colorado, Nebraska and Wisconsin produce all of the conventional light red kidney beans used by Popeyes Louisiana Kitchen nationwide. Jim has been married to Twila for 49 years, they have three children and 7 grandchildren with one more on the way.
Jim has been involved in various civic and business organizations his entire adult life. He currently serves as the Secretary/Treasurer for the Wray District hospital, incoming finance chair of the Community Foundation of Northern Colorado and President of his church.  Jim is involved in the ownership of commercial real estate with his son-in-law in the front range of Colorado and is currently building 16 townhomes in Wray, Colorado, Jim and Twila's hometown.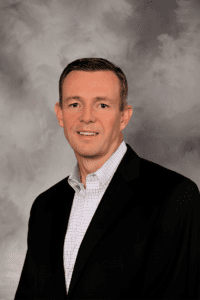 Bob Knief (Illinois 1989)
Bob is president of Bartlett Company in Kansas City Mo. He has been involved in the grain industry since 1992 when he graduated from the University of Illinois with a bachelor of science degree in agricultural economics. He was raised in Burlington, Ill., where he was active on the family farm and livestock auction and export business. He served as chairman of TEGMA (Transportation, Elevator, and Grain Merchants Association) from 2010-11 and served on the NGFA (National Grain and Feed) board of directors. He joined the Foundation Board of Trustees in 2015 and served until 2021, spending two years as Chairman. He lives in Kansas City, Mo., with his wife Annette and daughter Kelly.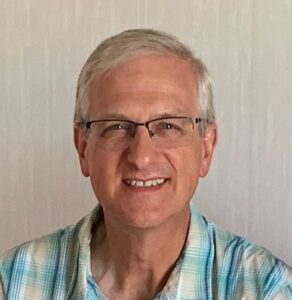 Tim Penner (Kansas State 1979)
Tim Penner grew up in rural Assaria, Kansas.  There he met and married his high school sweetheart, Lori, and they are celebrating their 40th wedding anniversary this year.  He majored in Microbiology at Kansas State University and went on to the University of Kansas School of Medicine in Kansas City. Following a Family Practice Residency in Wichita,  Tim and Lori moved to Clay Center, Kansas,  and they have made it their hometown for the last 33 years.  They raised their 3 children there and were pleased that all 3 chose to attend Kansas State as well.  
After 26 years as a partner in a Professional Association, Tim became an employee of Clay County Medical Center in 2015 where he continues his private practice .  Rural medicine requires that a doctor wear many hats in a community.   He is also deputy coroner, medical director for a local nursing home, and both City and County Health officer.  Tim and his wife are active in their local Covenant Church, where he contributes leadership, teaching, and musical skills.  
Tim pledged FarmHouse as a sophomore at KSU in 1979, serving as both Songleader and Chapter President.  He also received the Doane Award his senior year.  In 2009 he reconnected with the fraternity as a member of the Association Board where he served for the next 12 years, 8 as president.   The capstone of his tenure was the successful completion of a $4 million addition/renovation to the Kansas State chapter house in 2020.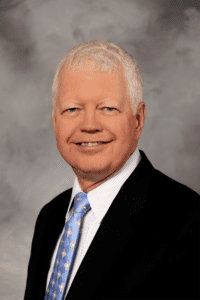 Loren Peterson (Nebraska 1975)
Loren is an entrepreneurial advisor and owner of EAS-MKE, LLC, an entrepreneurial advisory service firm working with institutions of higher education as well as their faculty and students on strategies and tactics for developing and commercializing innovative research, often through the formation of new companies established for this purpose. The entrepreneurial advisory services provided include identification and evaluation of technologies for commercialization; working with faculty innovators to discuss commercialization and new venture formation; serving as an educational resource to faculty and students; providing coaching and mentoring to entrepreneurs on enterprise launch, fundraising, market entry and other issues relevant to the creation of new entrepreneurial ventures. Prior to forming EAS-MKE, Loren was a managing director and chief financial officer for Venture Investors, LLC, a leading venture capital firm in the Midwest, focused on making seed and early stage healthcare and technology investments. He was responsible for all operations of the company's capital partnerships including investor relations, financial reporting, legal, accounting, valuation analyses and audit and tax compliance and issues. Earlier in his career, he worked for 15 years as a CPA and another 17 years as an executive in the pharmaceutical and drug development industry. He has extensive operational experience with small-to-medium-sized businesses and has successfully financed and grown several drug development companies. He previously served as president, CEO and director of ZyStor Therapeutics from 2003-10, when it was acquired by a larger pharmaceutical company. Loren currently serves as Entrepreneur-in Residence for Concordia University-Wisconsin and the University of Wisconsin-Milwaukee Lubar Center for Entrepreneurship as well as on the board of Lake Park Lutheran Church Foundation. He joined the FarmHouse Foundation Board of Trustees in 2015. Loren and Lisa live in Shorewood, Wisc.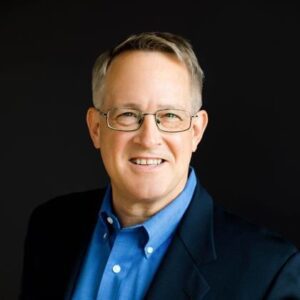 Eugene Rodberg (Iowa State 1985)
Eugene is a 1989 graduate of Iowa State University where he received his BS degree in Agricultural Education. He married Polly in 1991 after she graduated from Iowa State. After graduation, Eugene began his career in sales and marketing as a territory sales manager for American Cyanamid Company. The Cyanamid animal health division was acquired by Hoffmann-LaRoche in 1994 and at that time Eugene moved to New Jersey and transitioned into a marketing role. Over the next 16 years, he assumed more responsibilities in the animal feed additive business in both marketing and sales roles. In 2011, Polly and Eugene moved back to Iowa. Eugene currently works for Kemin Industries as Marketing Operations Manager.
He was initiated into FarmHouse Fraternity in the spring of 1985. When Polly and Eugene moved back to Iowa, Eugene was able to directly reengage with FarmHouse. He served on the Iowa State Association Board for 4 years, with one year as the board president. He then transitioned to the role of Board Treasurer and will complete his fifth year in that position in September. He is also actively involved in other philanthropic organizations such as Habitat for Humanities, Iowa FFA Foundation and Meals for the Heartland.
FarmHouse is unlike any other fraternity, even in its name. That's because we're a brotherhood built around more. We achieve good things together, by living values proven to build great men.
Our organization offers unique, lifelong opportunities for our members to better themselves, their communities, and the world.
FarmHouse is a welcoming home away from home, where students can come together and encourage each other, learn from each other, and enjoy fellowship. 
For over a century, this environment has produced lifelong friendships, and remarkable leaders in a variety of industries and public service, with a fraternity experience members can be proud of for life.
###