2020 Master Builders of Men Announced
In 1950, the Master Builder of Men Award was created by the Fraternity's National Executive Board as the highest honor FarmHouse may bestow upon alumni members. Neither position, wealth nor occupation enter into consideration for the award, but simply what he has done to help others. Four FarmHouse brothers have been selected as the 2020 recipients of this prestigious award.
While we are not able to celebrate these men in-person this weekend, we plan to celebrate them in 2021. More information and details will be communicated at a later date. Congratulations to these distinguished FarmHouse men!
Frank Bezdicek (Minnesota 67)
Frank Bezdicek resides in White Bear Lake, a suburb of Minneapolis-St. Paul, Minn. He serves as chair of the Minnesota Greek Alumni Council and as a chapter advisor of the Minnesota Chapter.
Following his undergraduate education, Bezdicek served for seven years in the Minnesota National Guard and taught vocational agriculture for three years. He spent the next 30 years working for Land O'Lakes. He began as a sales representative and retired as the Manager in Marketing Communications for the Agricultural Services Division. In 1992, he completed a master's degree in business communication from the University of St. Thomas.
Marketing has been a constant theme throughout his life. Upon leaving Land O'Lakes, Frank formed his own company, The Other Right Answer LLC, a marketing and communications business he operates today.
It was this ability to market and communicate his values instilled by FarmHouse that led him back to the University of Minnesota. He served on the committee and as chair of the Norman Borlaug Science Achievement Award and volunteered for the College of Food, Agriculture and Natural Resources Sciences (CFANS) Alumni Society. He has received the University of Minnesota Alumni Service Award and CFANS Alumni Advocacy Award.
Frank was instrumental in the fundraising and regularly communicating to alumni about the construction of the new Minnesota FarmHouse chapter house, which was completed in 2017. He served on the Green and Gold fundraising and alumni outreach committees, and Building the Future task force. His passion and communication skills have reinvigorated the chapter and Minnesota FarmHouse alumni. He has been a long-time generous donor, including the FarmHouse Foundation in his estate plans.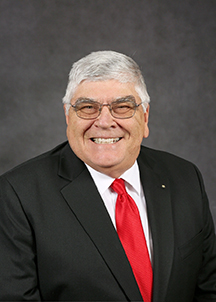 Don Ferguson (Kansas State 63)
Don and his wife, Signe, have homes in Denver, Colo., and Chicago, Ill.  Don Ferguson, Ph.D., spent more than 44 years in engineering and management consulting fields for the nuclear industry. His first 32 years he consulted in various roles in the defense and nuclear industries. Primarily with the Department of Energy's cleanup of the Rocky Flats Environmental Technology Site and with Fluor Hanford, Inc. and CH2M HILL Hanford Group, both of whom operated major portions of the Hanford Site.
Don spent five years in leadership roles to complete the construction and startup of the Comanche Peak power station in central Texas. He was a staff member for 12 years with Argonne National Laboratory leading the research and development plan for advanced reactor safety technology for the Department of Energy. Finally, Don spent the following six years as a technology consultant for cyber security, network design and database application development through his firm, Ferguson Associates.
Ferguson has a master's degree in applied nuclear science from the University of Birmingham in the United Kingdom, a Ph.D. in nuclear engineering from the Massachusetts Institute of Technology and an Executive MBA from the University of Chicago.
Don serves as the chairman of the Kansas State FarmHouse Chapter capital campaign committee, helping to raise more than $2.8 million for their house expansion and renovation. He served as a FarmHouse Foundation Trustee from 2005-2011, currently serves on the Foundation's Audit Committee and has attended eight Power of 7 Seminars. He has been a long-time generous donor including the Foundation in his estate plan.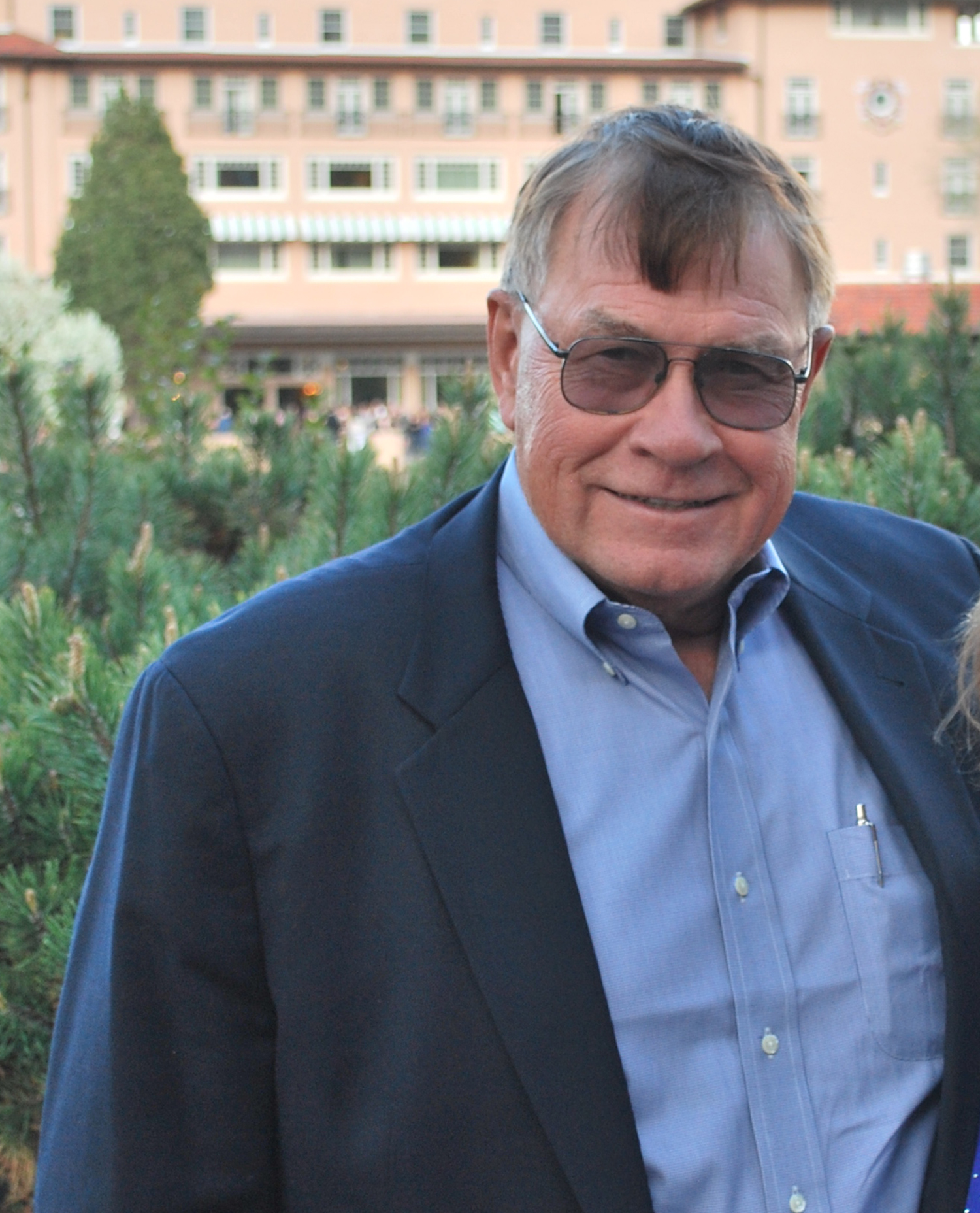 Larry Hageman (Ohio State 94)
Dr. Larry Hageman resides in Rochelle, Ill.
Larry is a third generation dairy and grain farmer. At an early age he wrote a paper outlining running a field research station for a major agricultural chemical company for 4-H, and thus his pursuit for this career began. 
Hageman spent 35 years for DuPont in various roles including research biologist, manager of the Rochelle Field Station and territory manager for development. Larry's work has earned him significant professional distinction, including writing more than 30 publications and peer-reviewed articles to his credit. He earned a U.S. patent in 1985. As part of the corporate restructuring of Dow-DuPont in 2017, the Rochelle Field Station was acquired by FMC Corporation. Currently, Larry serves as FMC's Field Development Representative at the Rochelle Research Station. 
He has earned honorary FFA degrees at the local, state and American level. He received the Award of Merit from the College of Agriculture, Consumer and Environmental Sciences at the University of Illinois in 2014. He continues to provide internships for students. 
In 2010, Larry strongly advocated for the ATZ and FarmHouse merger, having mentored many men of FarmHouse during his career. Through Larry's participation and involvement in the Ohio State Chapter, he has endowed several scholarships with the FarmHouse Foundation, furnished portions of the chapter house, held several board positions and sponsors the chapter's annual scholarship banquet. He currently serves as a member of the chapter's Foundation Council. He has been a generous donor to the FarmHouse Foundation, including the Foundation in his estate plans.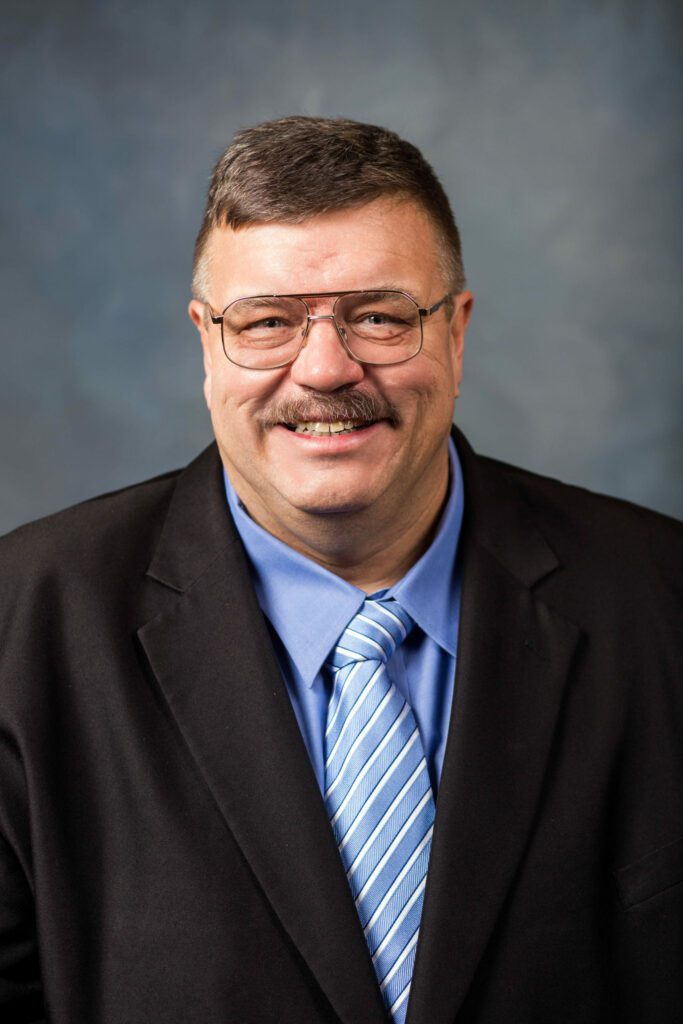 Craig Harris (Iowa State 65)
Craig lives in Shenandoah, Iowa, with his wife, Kathy, and have two children, Shannon and Chad (IA 98). 
Upon completing his degree, he spent 10 years as a pilot with the United States Air Force. He served four years in the Vietnam War piloting C-141 aircrafts out of McChord Air Force Base in Tacoma, Wash. He remained a member of the Air Reserves for three more years. 
Upon completing active duty, Craig earned his master's degree in agriculture economies and then began his 40-plus year career in farm management and appraisal in the state of Iowa. 
He first joined The Sandage Company as a farm manager and real estate agent. During this time, he served as a member of the Iowa FarmHouse Association Board and became involved with the Iowa Chapter and American Association of Farm Managers and Rural Appraisers, an association founded by FarmHouse Founder, D. Howard Doane (MO 05). He also spent time working with working with Gibson Farms, Inc.
In 1991, Craig entered into a new career in farm management and appraisals. He joined the Farmers National Company, then Farm Credit Services of America in 2001, and finally with Peoples Company, his current employer, in 2020, after a short retirement. 
During his tenure, he worked with the USDA and USAID to lead negotiations with the Czech and Slovak Republics to establish laws, policies and regulations in the former Communist countries. His ability to share his passion for agriculture and real estate led to his appointment by Iowa Gov. Terry Branstad as a Commissioner to the Iowa Appraiser Board and his election as President of the Iowa Chapter of the American Society of Farm Managers and Rural Appraisers.
Craig cares deeply about his community and for FarmHouse. Harris served on the International Executive Board from 2000-2006. He has been a long-time generous donor and volunteer with the FarmHouse Foundation. Craig served on the First United Methodist Church of Shenandoah Board of Trustees, the Shenandoah Medical Center Foundation Board, Shenandoah Historical Society, Shenandoah Chamber and Industry Association Board of Directors as well as other local organizations. Craig and Kathy, recently celebrated 50 years of marriage and are lifelong supporters of Iowa State University.