Power of 7 Seminar test
March 11, 2022

-

March 13, 2022
Power of 7 Seminar test
MARCH 11-13 | WASHINGTON, D.C.
CHAIRMAN'S MESSAGE
---
Do you remember the last time you visited your chapter, saw a FH brother or met a current undergraduate member? If you're like me, it doesn't matter how much time passes—when I interact with FarmHouse again, I am immediately reminded of what those transformational years did for me.
The young men I meet today remind me of the lessons I learned in FarmHouse. I remember FarmHouse is for a lifetime when I see a brother who has been a loyal friend since college or find out a colleague I have admired for years is also a FarmHouse man. Does this sound familiar?
If it does, I believe you will find the Power of 7 Seminar is an unmatched opportunity to re-connect with FarmHouse. I invite you to attend the Seminar, March 11-13, 2022, in Washington, D.C., and experience this for yourself.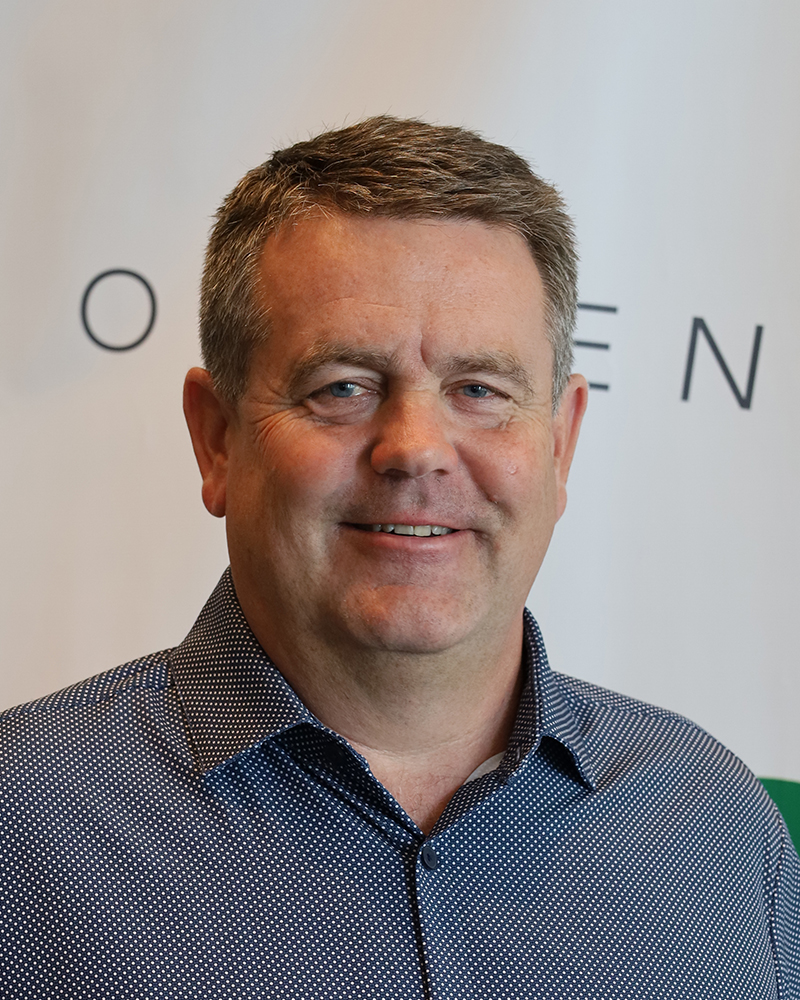 AGENDA
---
Arrival & Departure
A FarmHouse alumni reception will be held the evening of Thursday, March 10 for alumni living in the Washington, D.C. area. If your travel plans allow, you are welcome to participate in the reception. The reception will be held in downtown D.C. Attendees are asked to arrive at the Mayflower Hotel in time for a Seminar welcome reception and dinner at 5:30 p.m. on Friday, March 11. Please plan to join us for the duration of the Seminar, which will end at 11:00 a.m. on Sunday, March 13.
Friday, March 11
5:30 pm – Power of 7 Welcome Reception in Mezzanine at Mayflower Hotel
6:30 p.m. – "The Clayton Yeutter Lessons in Leadership" Welcome Dinner

Saturday, March 12
8:00 a.m. – Breakfast
8:30 a.m. – Power of 7 Seminar
The FarmHouse Foundation is blessed with a Board of Trustees who are recognized leaders in agriculture, healthcare, food safety and security, as well as law, real estate, technology and the economy. They will lead us in an informal, interactive discussion on the national and global business climate and economy — forces which not only have an impact on our lives and business, but also on the next generation of FH men.
12 noon – Lunch
1:00 p.m. – Power of 7 Seminar resumes
Afternoon – Private tour in Washington D.C. (to be determined)
6:30 p.m. – Seminar Thank You Dinner


Sunday, March 13
8:00 a.m. – Breakfast
8:30 a.m. – Power of 7 Seminar
The Seminar continues with what the impact will be on our undergraduates and the Fraternity and Foundation based on the business and economic discussions of the previous day. During the discussion alumni and spouses will have the chance to give advice to these budding future leaders.
11 a.m. – Power of 7 Seminar concludes
SECOND 7 FOUNDERS
---
The Participants
Membership in The Power of 7 is limited to alumni who give or pledge $10,000 to the FY 2021-22 FH Excellence Fund. In return for their gift, they are invited to attend the dynamic, two-day educational Seminar.
Ten FarmHouse undergraduates, selected from the Fraternity's most outstanding young leaders.
The FH Foundation Trustees, FH International Executive Board members and Staff.
Spouses are welcome and encouraged to attend.
The Program
The Seminar will be an informal forum on the national (and world) business climate and economy. Attendees, who are recognized leaders in their industries, like you, will participate in roundtable discussions about agriculture, finance, technology, law, real estate and other current events.
The closing program will focus on personal development as well as visioning and empowering the Fraternity, the Foundation and especially the undergraduates to continue to be Builders of Men on today's campuses.
The FH Foundation Trustees, FH International Executive Board members and Staff.
Spouses are welcome and encouraged to attend.


Costs
Your $10,000 investment in the FH Excellence Fund sponsors the attendance of one of the undergraduate attendees, who you will mentor during the weekend as well as two-nights lodging and meals for you and a guest.
The donation to the FH Excellence Fund, as well as all expenses during the Seminar, qualify as tax-deductible gifts to the FarmHouse Foundation.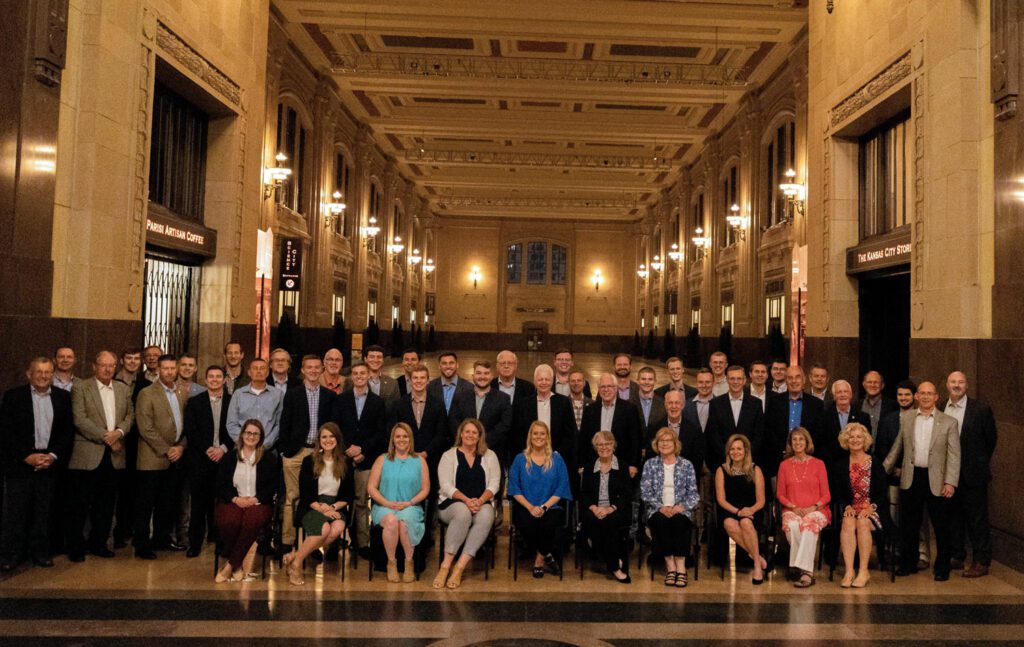 UNDERGRADUATES
---
FarmHouse undergraduates who are juniors and seniors are invited to apply to attend an exclusive weekend of networking, interacting and learning from FarmHouse leaders of U.S. business and industry including agriculture, finance, technology, law and real estate!
This unique educational opportunity is available to seven of the best and brightest FarmHouse junior and senior undergraduates whose participation is fully-funded by the generosity of alumni attendees!
The Seminar will begin with a welcome reception and dinner on Friday evening. Seminar roundtable sessions will occur all day Saturday and again Sunday morning. We'll also have a chance to relax, explore, and enjoy each other's company. This dynamic Seminar is valued at $1,200 per person, however there is no cost for those undergraduates selected to attend.
Power of 7 undergraduate representatives will be chosen by a Foundation selection committee. Applications are due January 17, 2022, to the FarmHouse Foundation. For questions contact Michaela Norton at (816) 891-9445.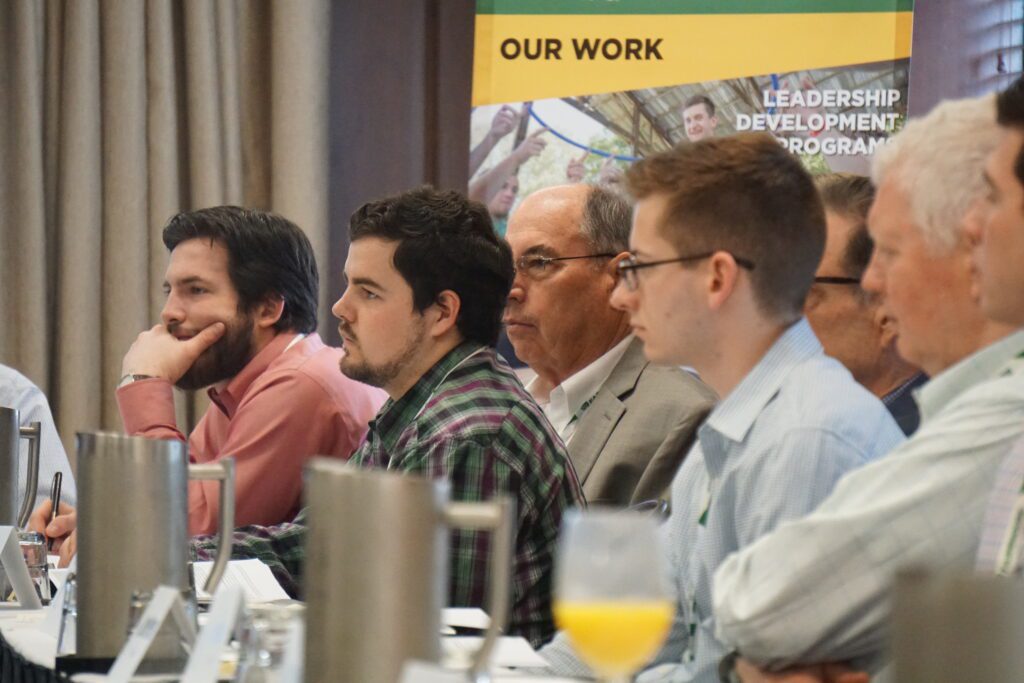 ACCOMMODATIONS
---
A luxury icon in the Washington, D.C. landscape for nearly a century, The Mayflower Hotel, is a destination unlike any other. The Mayflower is known by other names such as the "Grande Dame of Washington," the "Hotel of Presidents" and as Washington's "Second Best Address." Deftly combining historic grandeur and modern sophistication, The Mayflower Hotel has long been a favorite of celebrities and dignitaries. An architecturally stunning lobby, exquisitely appointed rooms and suites, boutique amenities—everything about the hotel has been crafted with attention to detail.
The Mayflower offers a 24-hour fitness center, as well as inspired dining at EDGAR Bar & Kitchen. Should you wish to explore beyond the hotel, the best of downtown Washington D.C. is steps away. Within a short walk you can find the National Geographic Museum, White House, Embassy Row and many of the Smithsonian Museums.
Once you secure your seat at the Power of 7 Seminar, hotel reservations will be made in your name. Your sponsorship includes the meals and two-nights lodging for you and a guest during the Seminar.
A room rate of $229 plus taxes has been extended for three days prior to the Seminar and three days after for those wishing to lengthen their trip. You will be responsible for paying for your own room for any trip extension.
The Mayflower Hotel
1127 Connecticut Avenue
The Mayflower Hotel Website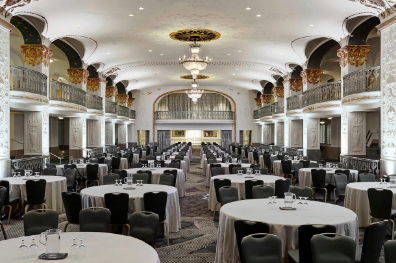 WASHINGTON, D.C.
---
The 15th Annual Power of 7 Seminar will be held March 11-13, 2022, at the landmark Mayflower Hotel in Washington, D.C. The nation's capital welcomes you to one of the most educational vacation destinations in the U.S. Washington D.C. is an exciting city to explore with a wide variety of entertainment, outdoor recreation and great restaurants. Amidst the historical monuments, memorials, museums and local flavor, you'll find Washington, D.C. is a place like no other.
Local Attractions
From shopping and sightseeing to history and museums, the very best of Washington, D.C. is close distance to The Mayflower Hotel. Enjoy treasured landmarks such as the White House, the National Mall and monuments, the Smithsonian Museums, National Zoo, National Geographic Museum, DuPont Circle and more. Plus, many restaurants and unique shops are within walking distance of the hotel. To learn more, visit www.washington.org

Traveling to Washington, D.C.
Air transportation is available through Reagan National Airport (DCA), Dulles International Airport (IAD) and Baltimore International Airport (BWI). Reagan is 4.5 miles and 20 minutes from the hotel. Dulles is 25 miles and 35 minutes from the hotel. Baltimore's airport is 32 miles and 1 hours from the hotel. The hotel does not offer airport transportation, however, Ubers are easy to find or you can take the metro from Reagan or Dulles airports. You will not need a car for the weekend, unless you prefer to rent one or plan to drive to Washington, D.C.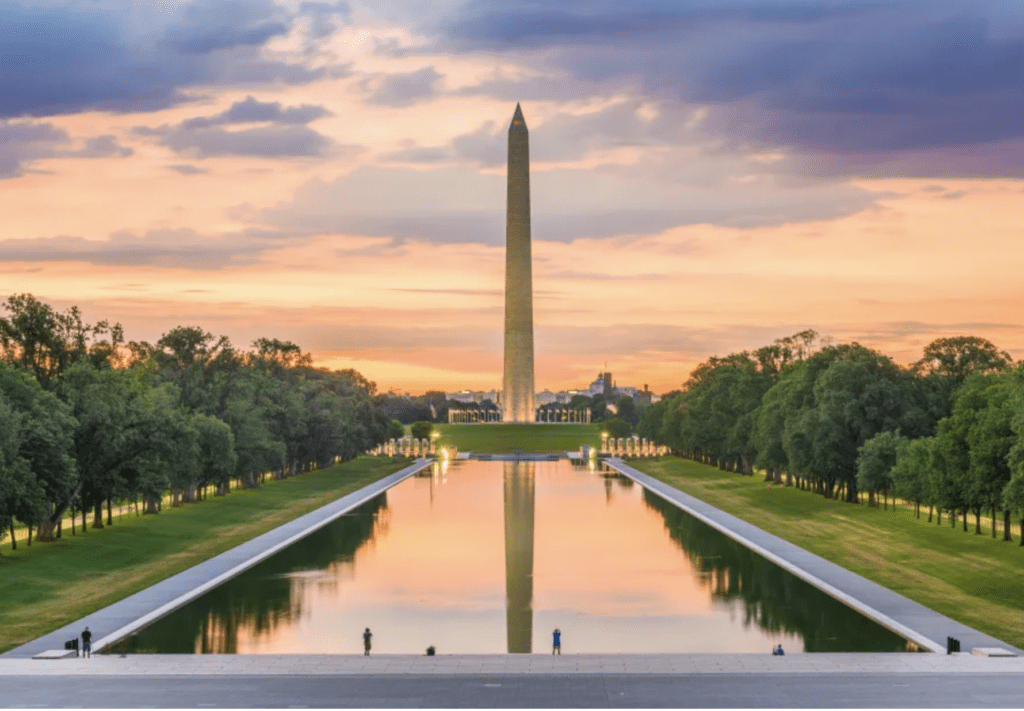 CONTACT
---
For more information about the Power of 7 Seminar, please contact Allison Rickels.
Allison Rickels, CFRE 
Foundation Executive Director and CEO
(816) 891-9445