2021 FH Day of Giving Success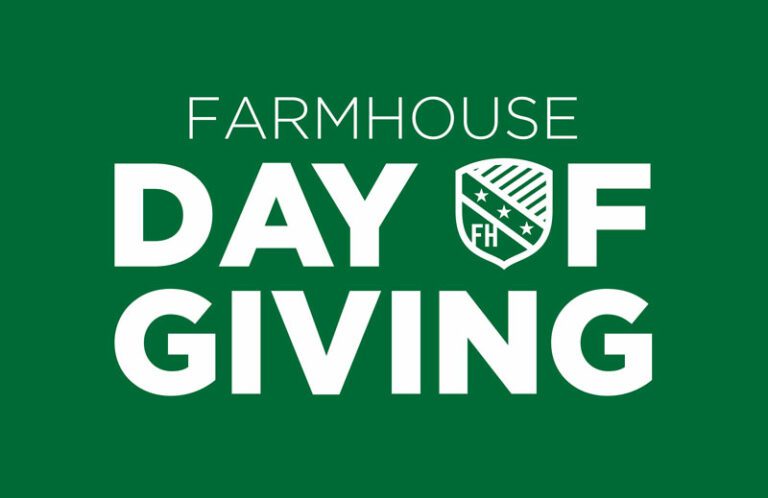 On April 14-15, 2021, FarmHouse alumni, friends and students celebrated FarmHouse for 1905 minutes for the FH Day of Giving and FarmHouse's 116th Founders' Day. After one of the most unique and challenging years in FarmHouse's history, the FH Day of Giving set new records! We were deeply humbled, grateful and impressed by the generosity that took place through the FarmHouse Foundation.
A record 1,357 alumni, friends and students collectively donated $266,046 to celebrate the past, invest in today and help secure FarmHouse's future. The majority of donations were designated for the FH Excellence Fund, which enables the Fraternity to provide more virtual learning opportunities, enhance online educational programs, invest in the educational portion of the historic headquarters, support the Dyad research initiative and more. Ultimately, these gifts will strengthen FarmHouse for years to come.
Thank you again to those men and friends who took time to be a part of this special celebration, made a meaningful gift and connected in the name of FarmHouse.
Foundation Day of Giving Highlights
427 alumni, parents and friends donors

911 undergraduate donors

32 friends of FarmHouse donated

Donors from 39 states made a gift

Donors from 36 chapters

78 new donors

11 matching gifts and 12 chapter-based challenges

5,683 individuals shared, liked or commented on FH Day of Giving and Founders' Day social media posts

A virtual Founders' Day celebration was hosted for FarmHouse alumni, undergraduates and friends with more than 60 people participating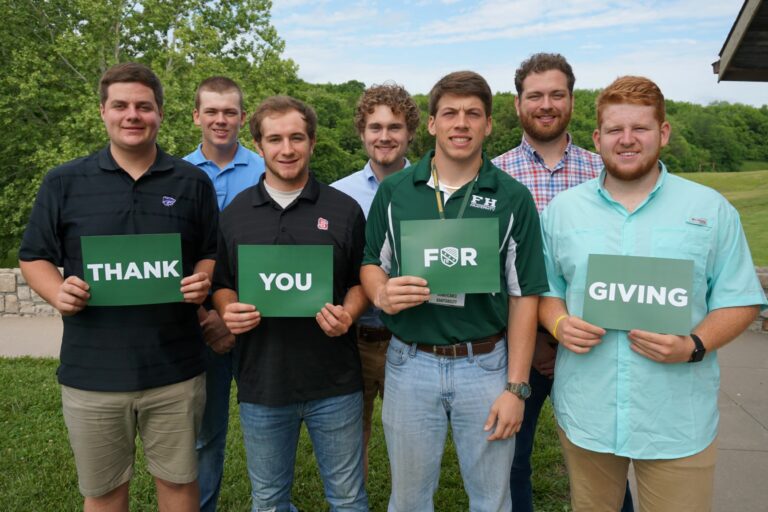 CELEBRATE. ENGAGE. GIVE.
1905 MINUTES OF BROTHERHOOD
MAKE A GIFT on April 14 or 15 to the FarmHouse Excellence Fund
SHARE YOUR FH STORY on social media using #FHProud
CALL A BROTHER and share how much he means to you
OFFER A CHALLENGE to match donations of your FarmHouse brothers
There's no better time than the FH Day of Giving to renew your support and help build a stronger tomorrow for your fraternity.